This month's film circle was the theme "adventure" which was easy since it's basically an adventure trying to survive each day with two toddlers. We did however, take a little trip to SF which ended up being the perfect place to shoot film and adventure. Win, win. If you know me at all, you've probably heard me complain about how much I hate San Francisco. What? You don't like SF? What's wrong with you? First of all we are Dodger fans around here. Then there's all those tall buildings, the crowds, hilly streets (I just KNOW I am going to go rolling backwards into a garbage truck someday), and touristy areas that drive me nuts. Well I am here to say that SF is not THAT bad if you take a boat. No bridges, tolls, traffic jams, or horrible drivers that I lose my marbles with. It was relaxing and beautiful and even with 2 littles, a heck of a lot better than driving. We parked (for free mind you) in Vallejo and grabbed Bay Link Ferry tickets . Kids under SIX are FREE and day passes very affordable for adults. Loved it.
So…are you ready to go on a little adventure with us to SF? Ok then, here we go!
For the tech geeks:
Camera: Canon EOS3 with 35 1.4 and 135 2.0
Film: Portra 400 and Fuji 400H
Lab: Pro Photo Irvine AKA "PPI" (lovvveeeeee them)
Please make sure to continue the circle by visiting the site of the amazingly talented and sweet as sugar Mandy Haber!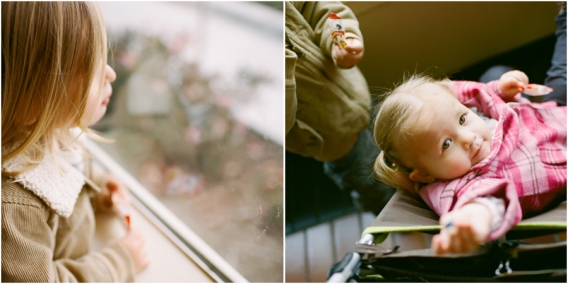 Da boat, da boat!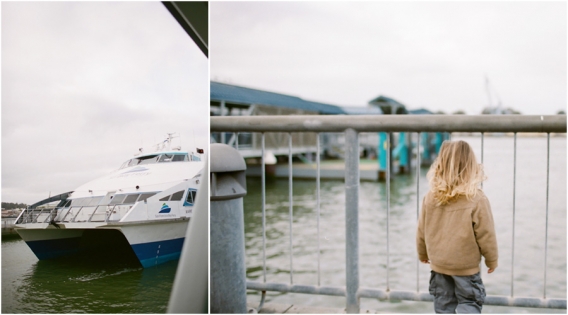 Tickets, tickets!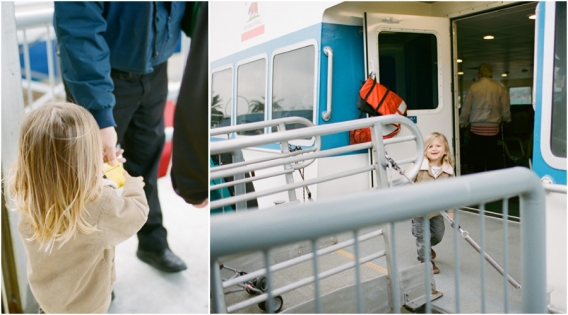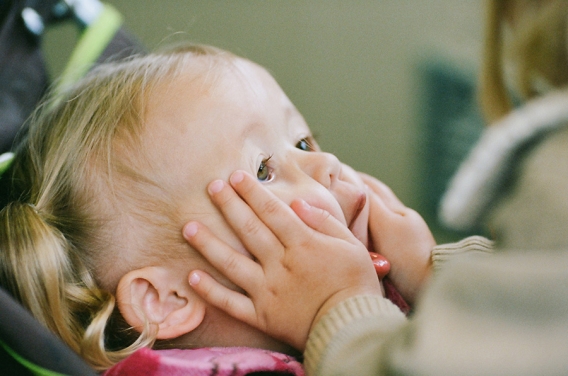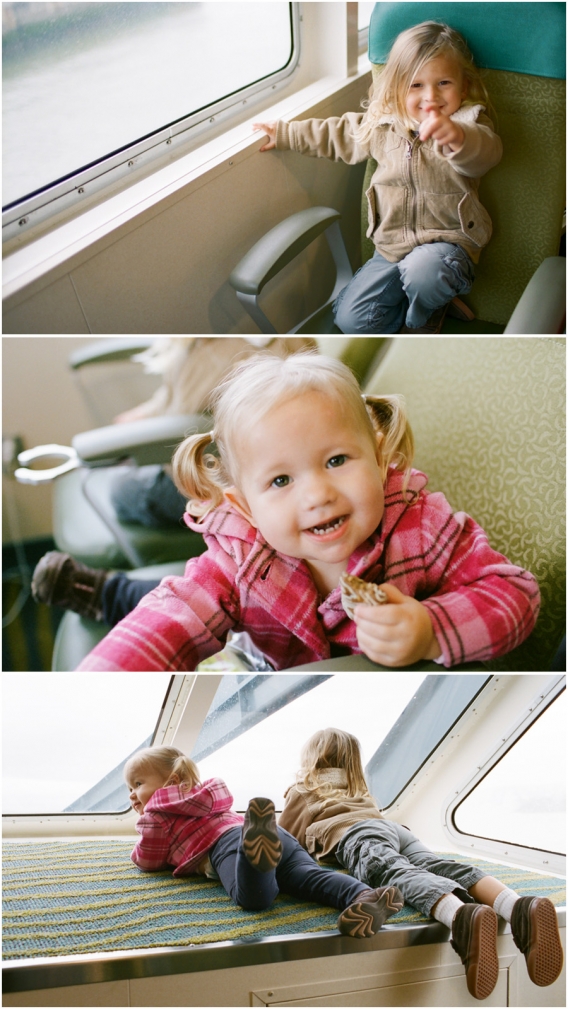 It was soooo windy out the back of the boat. But obviously worth it 🙂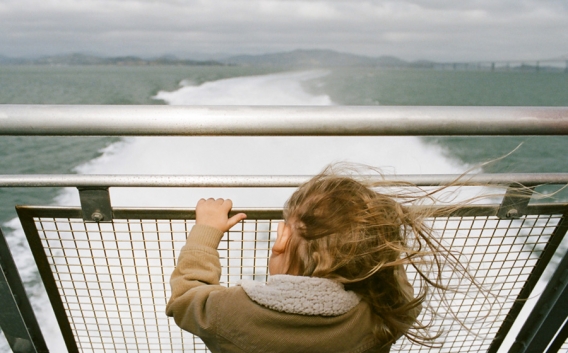 I watched this guy try to coerce these birds into eating out of his hand for what felt like forever. Finally one came in for the swoop and snap! I was so glad to get my scans back and see I got the moment!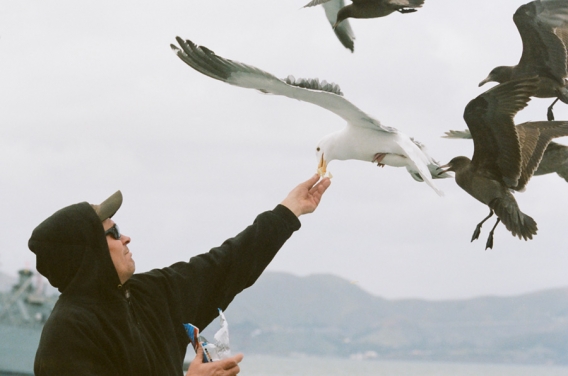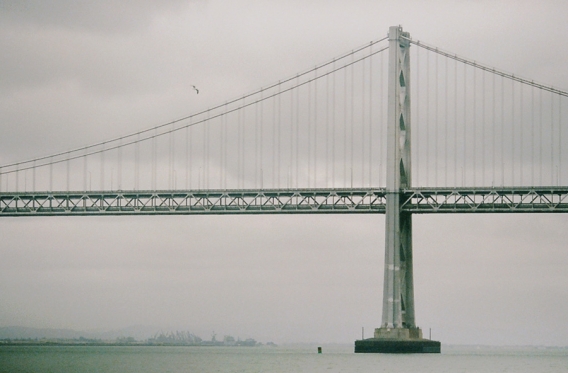 What's a trip to SF without watching the sea lions? Quirky little creatures they are.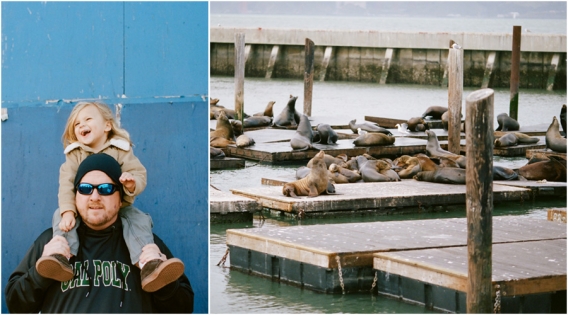 I don't think as long as I live that carousels will ever get old to me. The whole horse thing may play a large part in that thinking.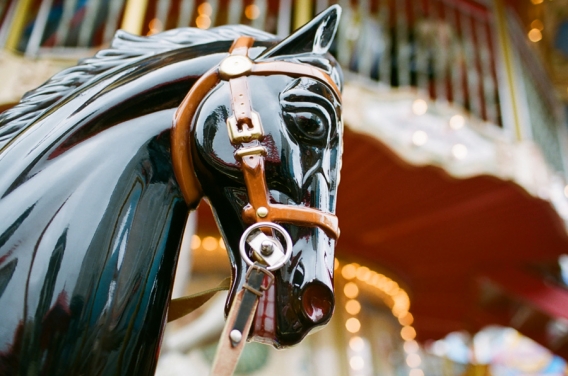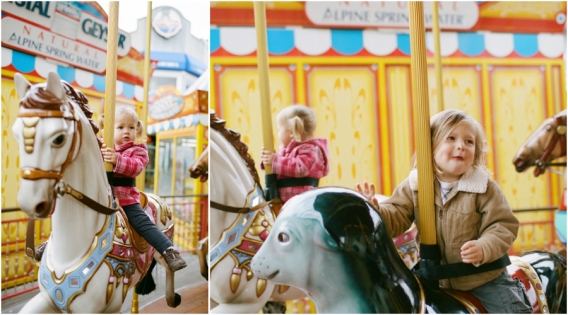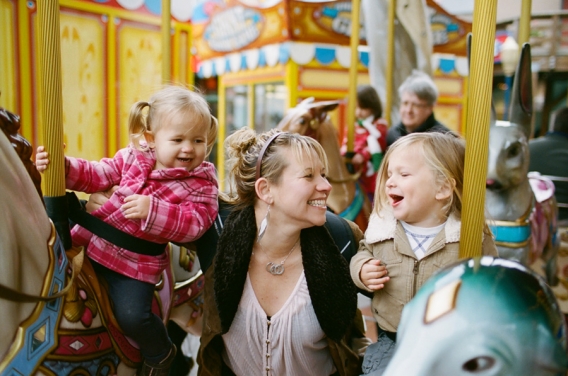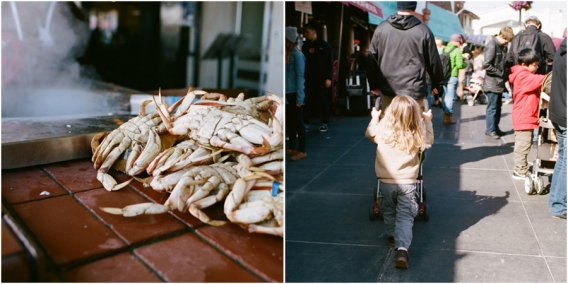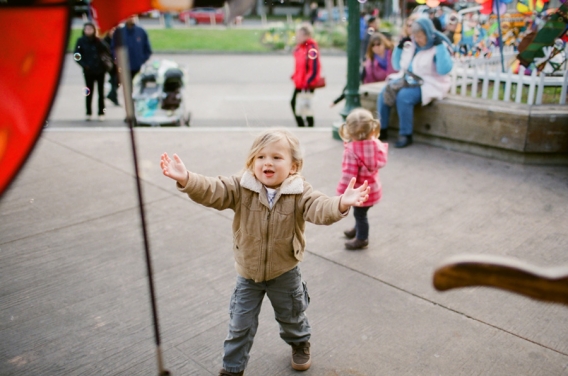 He loves to pick me flowers. It was NOT easy keeping him from dismantling these beauties. "But you need one for your hair mom"!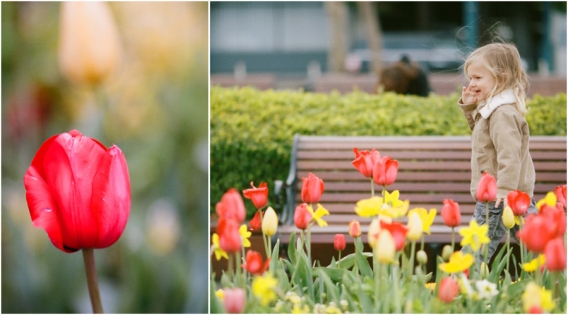 Chasing birds is pretty dang fun if you ask me.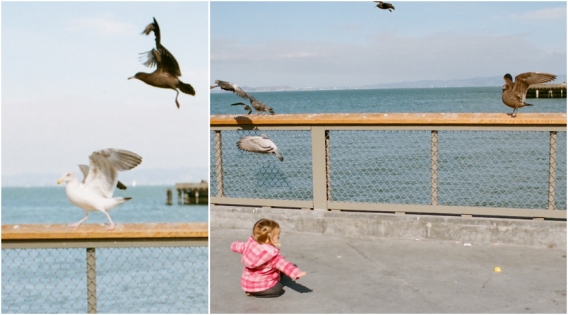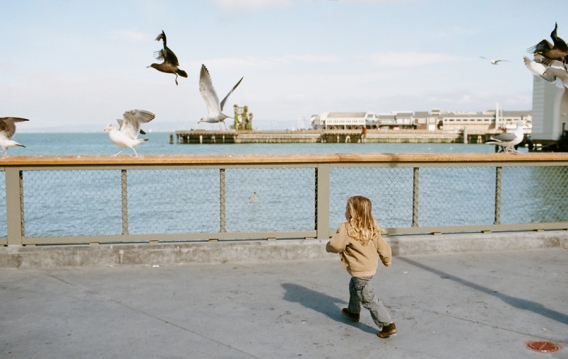 He thought it looked like "under the sea" and then started to miss his Ariel doll. Oh dear….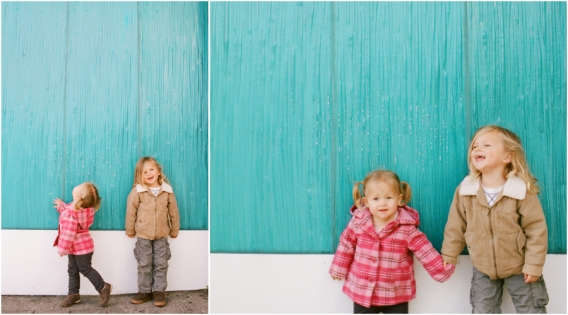 Hello food! We figured if we were acting like tourists we may as well eat at the tourist trap.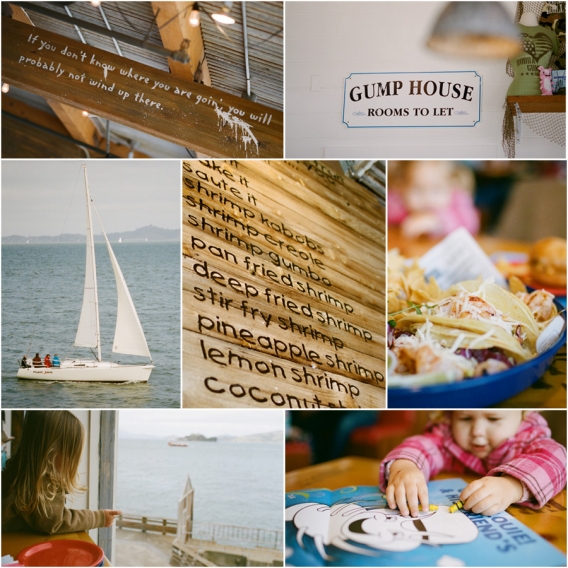 Now there's a flower no one will get upset if you pick.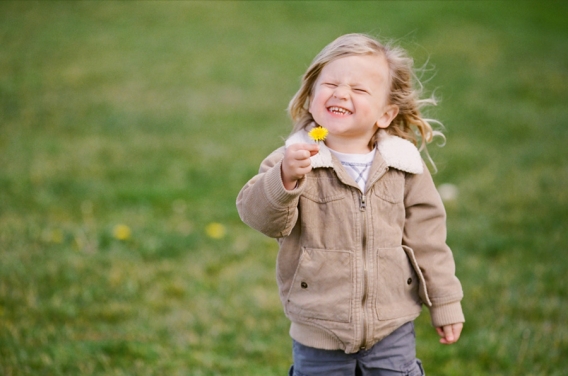 Love the way film renders her coat with this yellow wall.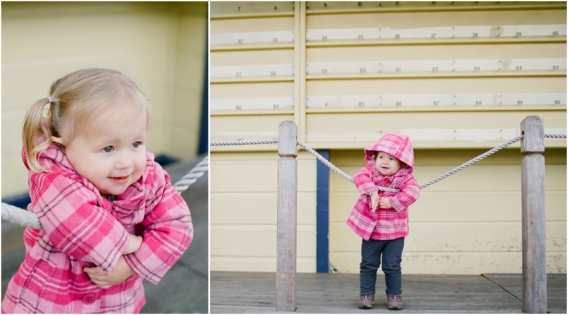 And then she tries to show off and hang because why stand when you can have your feet off the ground?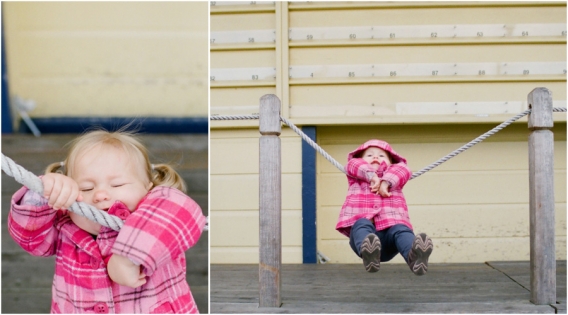 Ya I kind of like it here.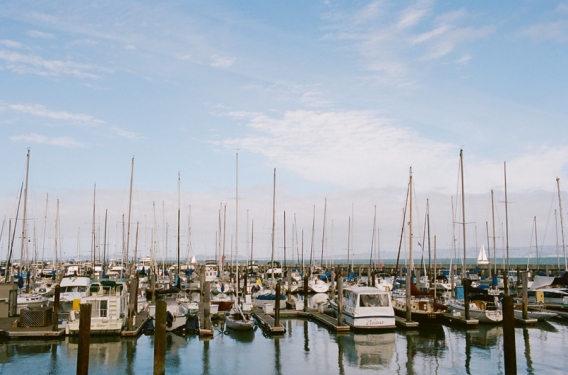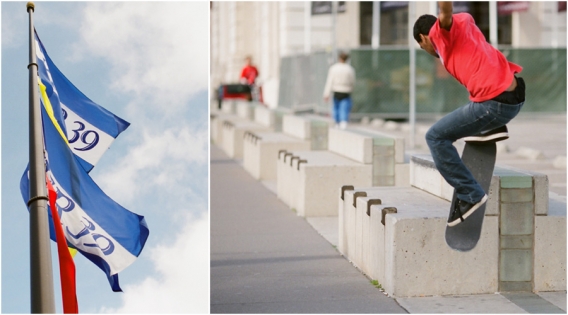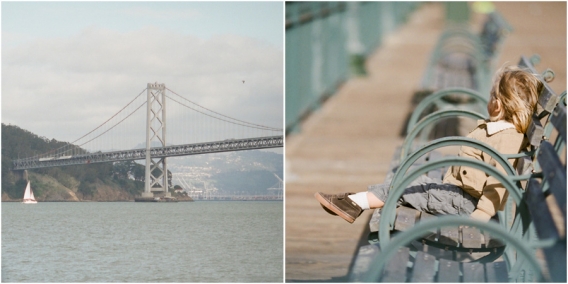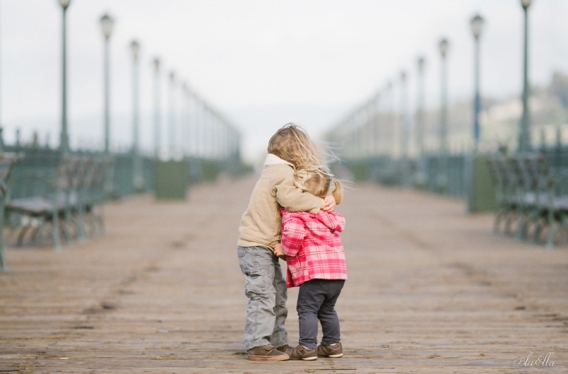 So it's nowhere near perfect but it's got all of us in it so hey!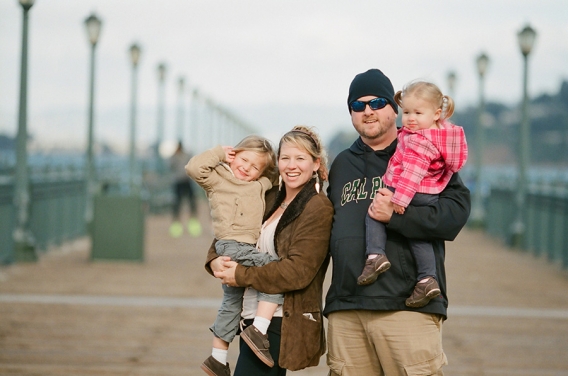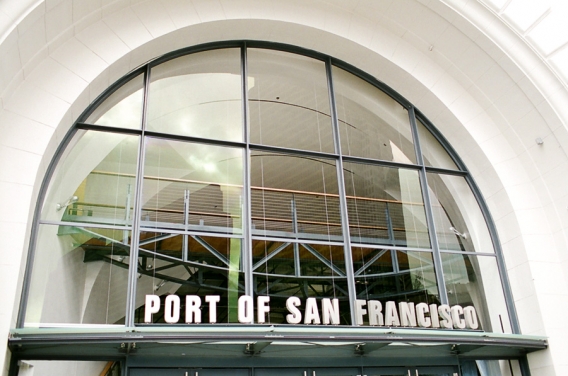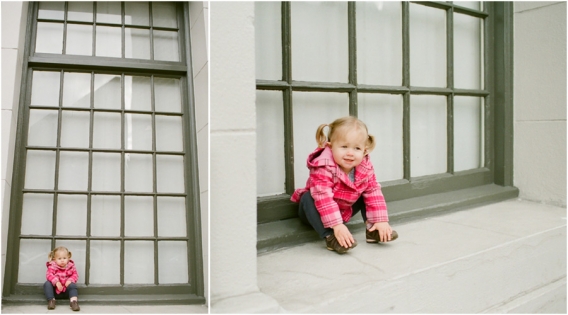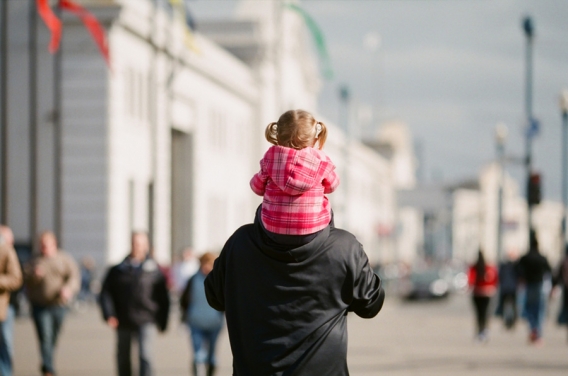 I love this image. Like, love love.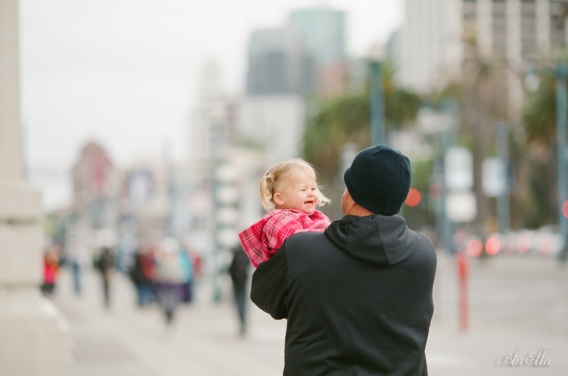 Apparently the table wasn't as clean as she'd like.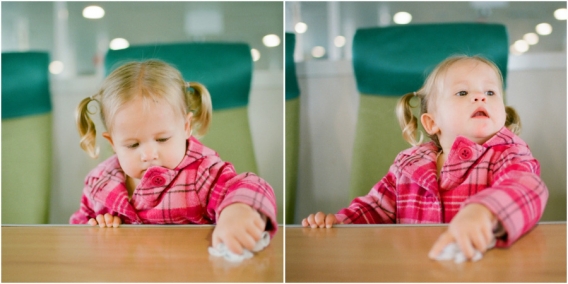 Heading home…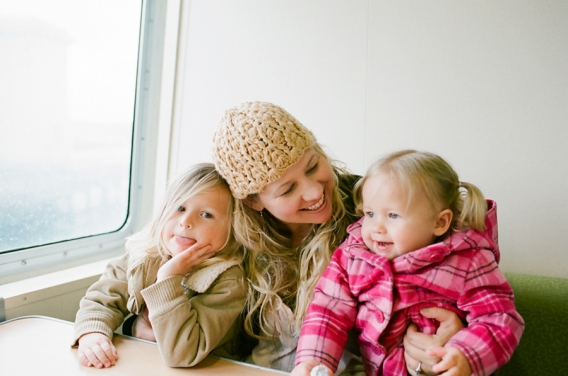 My boys.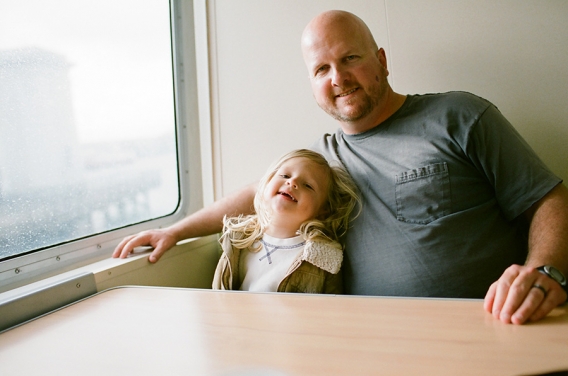 Farewell big city! Until we meet again. I promise to have a better attitude next time I breathe your foggy sea air!