This month's film theme was "details". When the theme corresponds with a 10 day road trip to Arizona and back, the post is bound to be longer than Rapunzel's hair. Sorry for the abundance. I still left out a large chunk of images but figured you didn't want to spend 2 hours of your life looking at our family vacation. So in a sense, sorry and you're welcome all in the same breath.
2000+ miles to AZ and back for Spring Training and to visit friends along the way. Many hotels, lots of baseball games (BIG Dodger fans up in here), swimming galore, and big awesome fun and memories. If you missed the GoPro video of this trip, feel free to view it here. It's pretty bad a** if I do say so myself.
After I've completely annoyed you with eye ache, please hop on over to Mandy Haber HERE for her version of "details" this month!
TECH NERDERY
Camera: Canon EOS 3
Lenses: 35L, 16-35L, 135L
Film: a combination of Portra 160, Portra 400, and Ektar
Lab: Pro Photo Irvine
The route. Artistry credit goes to my hubby. As does 99% of the safe driving.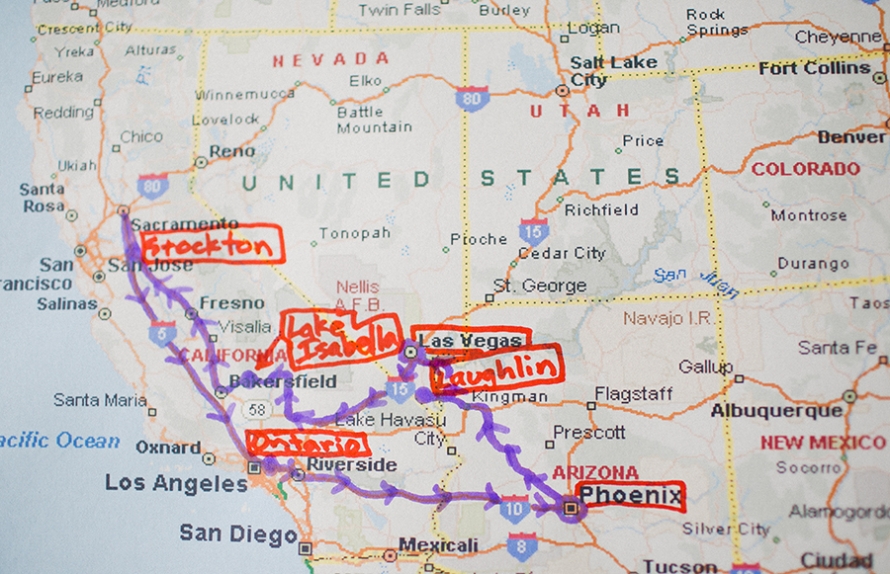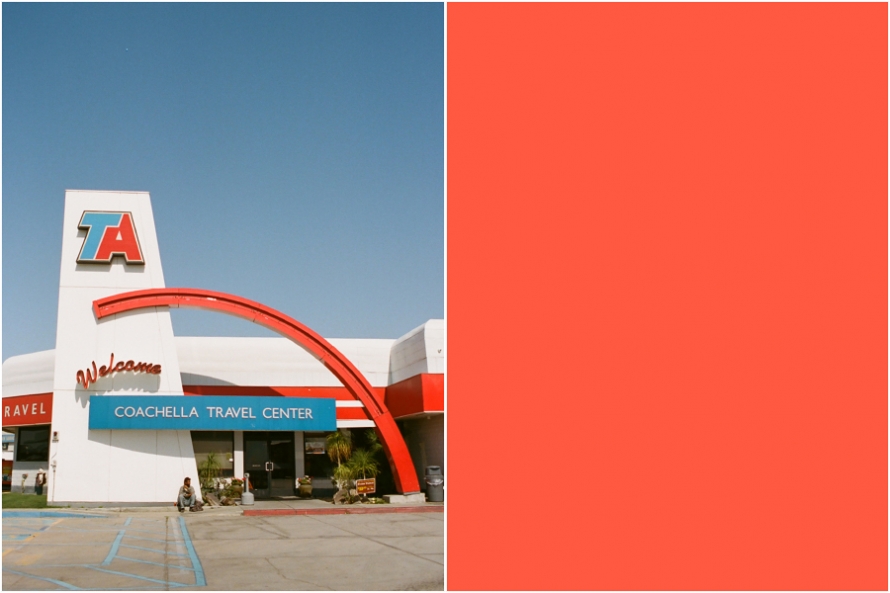 Cabazon Dinosaurs off Highway 10.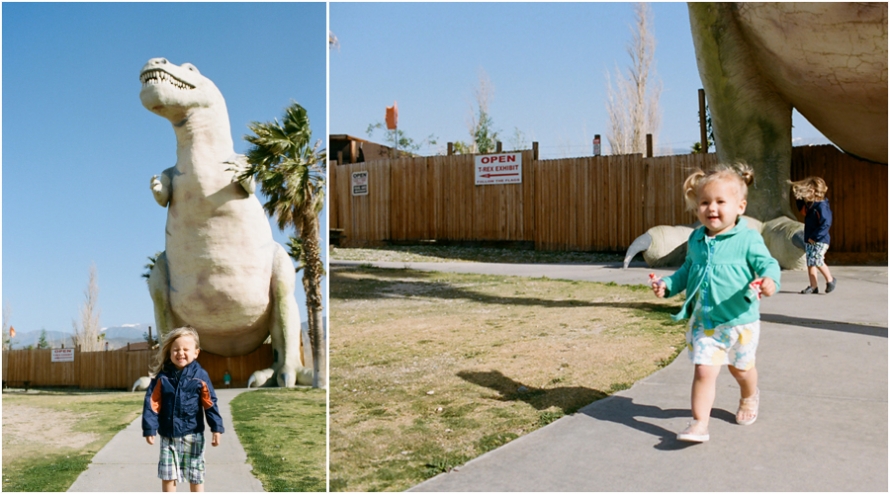 Camelback Ranch-Dodgers' Spring Training Complex


I mean come on really!! Dodgers outdid themselves with the Budweiser Clydesdales. Such an awesome  surprise! I do remember this was Portra 400 rated at 800 because it was dusk"y".


Don't knock the cheap Super 8 accommodations until you try it.  Fit the budget AND we had the pool to ourselves.


McCormick-Stillman Railroad Park with our dear friends.



How can he be so girl crazy THIS EARLY??? Someone help me!!!


Dropped by one of my favorite hotels ever. Last time we stayed in Phoenix we stayed here but they jacked their rates up like 3X! Still a perfect place to blow through a roll of Ektar. Oh and pick up some killer Ceviche. The Clarendon.

Back at Camelback. Ha. That was back twice.





Also dropped by the ranch of my old horse trainer for a bit. To say I miss these beasts is the world's largest understatement (wiping tears).

Favorite AZ Hotel #2 also meets Ektar. Color explosion. The Saguaro.

Back at our fancy Super 8.

On the road again…

Laughlin, NV. This place was a total trip. A little oasis in the middle of NOwhere with the Colorado River running through. Loved it. Must go back. Oh and the cheapest, nicest rooms of the entire trip at the Aquarius. I mean, I'm an Aquarian and all so it was a perfect stop.












I must say. This was my first sober trip to Vegas and I very much enjoyed showing the kids "tourist style".  And rolling into Vegas yes we did blast the CSI theme song. We're nerdy like that.





Elvis meets street performer Elvis. They traded microphones. I did not plan the shirt. Pure luck.

Don't worry…there isn't a kid in that stroller. She was on my hip.

Lord bless the Vegas Monorail for carting kids down the strip.

There are no images of it but us old folk rode the coasters at the top of ye ol' Stratosphere here. If my pants weren't so tight I'd have sworn I left my stomach up there. Still a rush.



You know when your kids are young enough that you can stroll into the M&M store and get a few free samples and jet? Ya, that happened.


That caution sign ain't got nuthin' on that little girl.

Ok. If you think you have seen the worst movie on the planet, I challenge you to watch Zzyzx Road. Absolutely worst flick ever. Ever. I have NO idea how IMDb reviewers gave it a 4.5. What I do know is I wanted so badly to take a picture of the sign as we drove by. Check!

And now to the Twlight Zone section of the trip. Twilight Zone with a happy ending. Clark is a genius at finding off the beaten path adventures for us and this was no different. Enter the Paradise Cove Lodge in Lake Isabella, Ca. Family owned, older than dirt, and used a KEY to get in the door! See it there…just like the good ol' days. We were room 11. Of 12. Grown over tennis court, empty pool off limits to guests (obviously), and a WICKED wind that rolled through the night that nearly rattled us out of our beds. There is nothing fancy about this place except for the amazing hospitality and wide open expanse of lake. They treated us like royalty bringing our steak dinners to our room and actually talking to us like they gave a rip. We were not numbers or a quick buck. We were appreciated and welcomed like a guest in their home.  True kindness. For that I will return someday when the kids are older and can truly appreciate small businesses striving to keep customers coming back.






This and that. It makes me sad it's over. I dream of being a vagabond living on the road.

And I know this is a film post but I just had to enter a few digitals here at the end because I am not going to do a separate post of this trip and really wanted these memories included. Looking back I could have easily left the digital at home but low light was beckoning and we needed some self portraits and I haven't any idea how to work the self timer on the film camera yet.



















Thank you for taking this little journey with us. If you made it this far, pour yourself a cold one and accept my cyber hug. Tootles!