Anndddd…….we're back with another installment of our film circle! If you're just joining us and wonder what the heck I'm talking about, here's the scoop. A small circle of us photography loving, film obsessed ladies got together and started a circle of blog posts with a certain theme for each month. The rules are as follows: shoot film, love it. Easy right?? Our focus this month was RED!
You know when something is new and you feel all tingly and excited in the pit of your stomach but then after a while that feeling goes away and that new feeling becomes routine and bland? NOT so with film. Each and every time I shoot a roll, I become more and more giddy and enamoured with the entire process. Waiting for that "your scans are ready" email is like opening a mystery present every single time. And we won't even talk about the sound of the shutter….straight heaven.
I treated myself to a new, well used but new to me, film camera that will take my existing lens lineup. The best part about my new purchase is that it costs less than a nice dinner out (with drinks).  Worth every dime!
Camera: Canon EOS3
Film: Portra 400
Lenses Used: Canon 135mm, Canon 35mm
Lab: Pro Photo Irvine 
Straight scans…no edits. Which means the only time I spent on the computer was putting together this blog post. That makes me happier than chocolate.
And because after this you will most likely be sick of looking at my kids, please continue the circle by visiting the post of Caroline Jensen of Love Stands Still Photography here where you will find true art.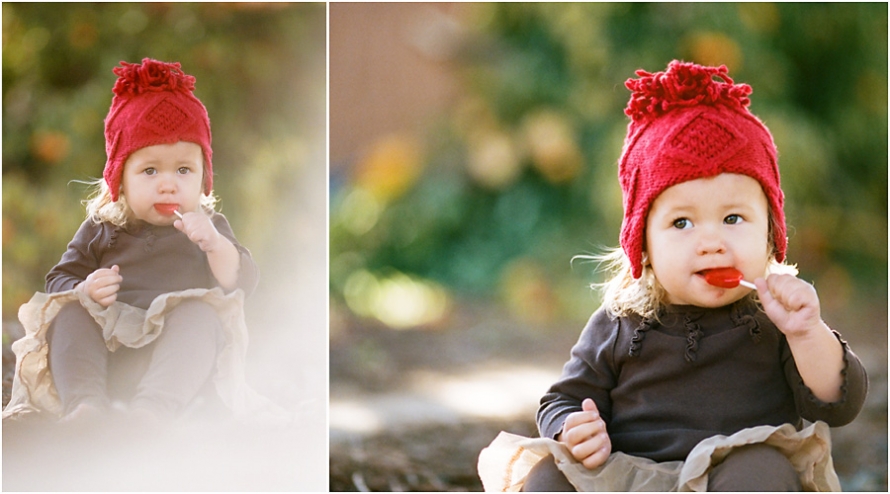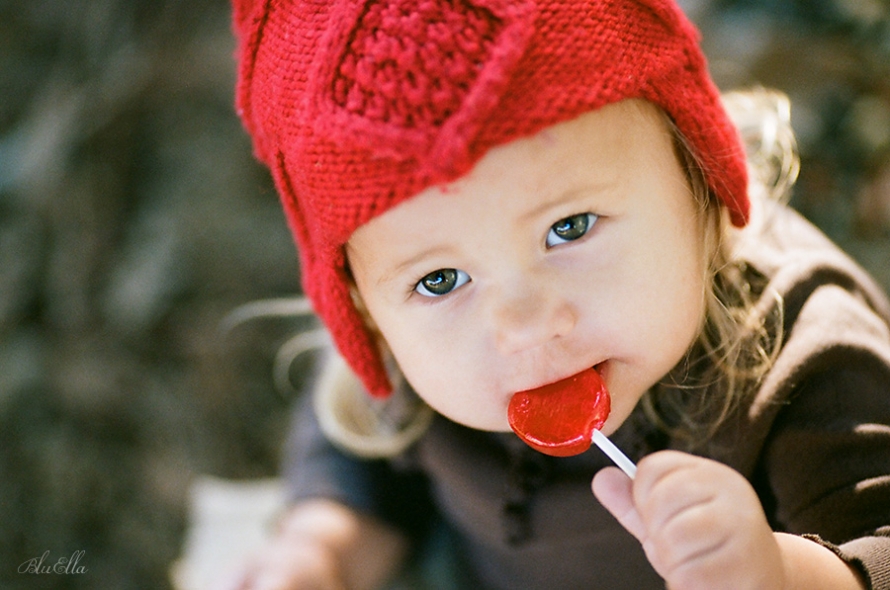 A red hat and a red sucker are fun and all but when I think of red I think of TARGET! Truly the greatest store on Earth. Like…best ever.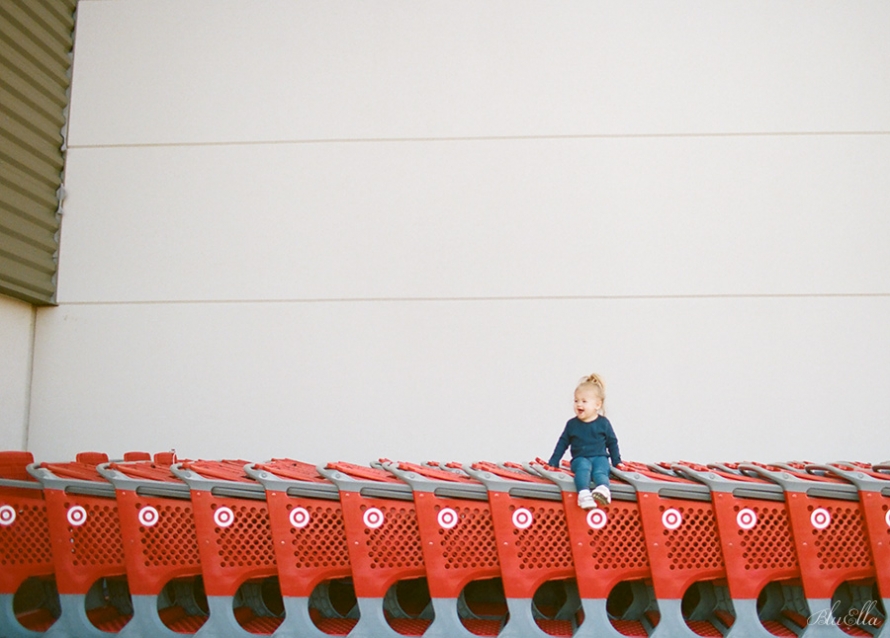 How much fun is riding on the side of the cart? Apparently a lot more fun than reading a brochure.


When your kid has a red coat and you're in Tahoe, you have to make that part of the set. Unfortunately we forgot B's red hat at home so she is getting complimentary cameos that do not follow the theme guidelines. Why? Because she's cute of course. 



Cameo from Dodger who is, of course, a RED golden retriever. His true breed title.




That's us..there in the shadow…can you see me?




My favorite lake. My favorite town. My favorite mountains and big sky. One day I will live here and it won't be long until that happens.