Baseball fans unite! Baseball season is coming and it's coming fast. If you are a true fan, you completely understand what it feels like to stand in an empty stadium in the off season. To watch the field torn apart during construction and shop in the store without another soul in sight. You feel as if you are an integral part of the fan base and that the season can officially begin because you've seen the renewal process in person. Since we are 2 hours from the bay, our area is generally considered Giants' territory. You don't have to be a Dodger fan to appreciate this post. Just a baseball fan. It's not just about this year's roster, or pre season injuries, or ownership issues, or the roar of the crowd or the peanuts or the hot (DODGER) dogs, or the fact that you can justify buying yet another hat. It's a tradition that families experience together. It's the building of memories and experiences that have spanned over a century. And this my friends, is the reason why it's called "America's past time". 
Now, PLAY BALL! Oh and welcome to LA.
Camera: Canon AE1
Film: Portra 400
Lab: Indie Film Lab
Dodger Stadium AKA Chavez Ravine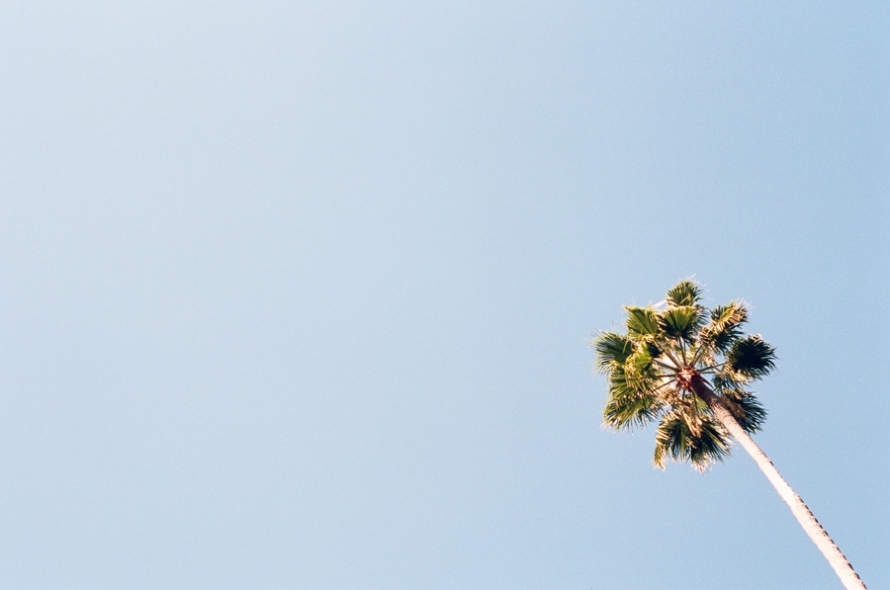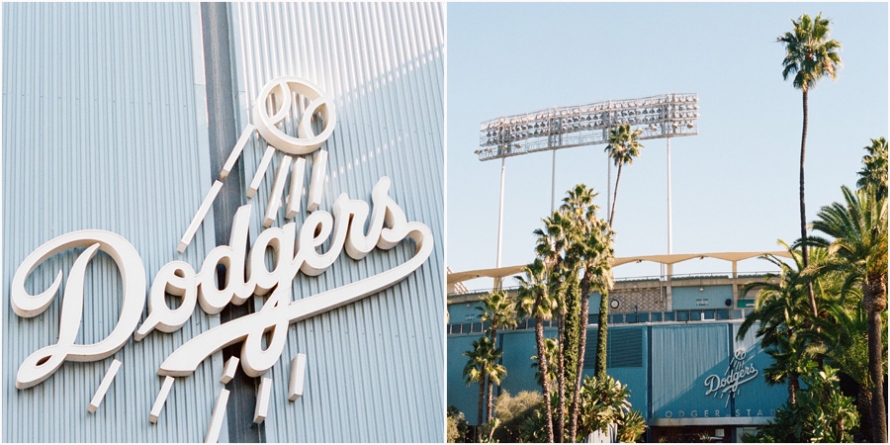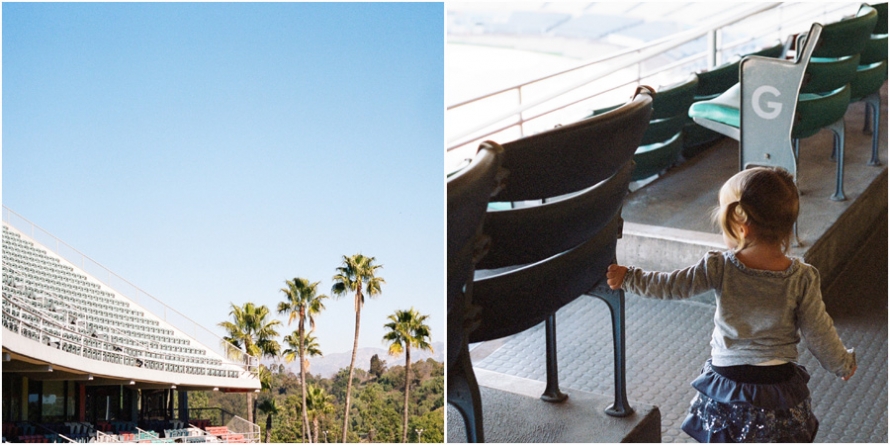 Little back story. Clark proposed here at Dodger Stadium on October 3, 2004.  Wayyyy up there…in the red seats.That you can't see in this image.


See! Photo credit by someone I can't remember. It's also no coincidence that our dog is named Dodger and our daughter named Blu.








And what would a trip by Elysian Park be without a movie making sighting!
In conclusion: Go Dodgers.