Took a little journey with my homegirl Corinne and her kiddos to the Jelly Belly factory in nearby Fairfield. Apparently this is a hot spot for school field trips but it was my first time going or taking the kids even though it's only an hour away. This place was pure madness. Color explosion and sugar central. It was a little much for my ADD brain to handle but we had a great time and walked away with lots of useless knowledge about the making and transport of jelly beans. Oh and like 10 pounds of Belly Flops which are a not as perfect but much cheaper version of the originals. I can officially say I am "jellybeaned out". Just in time for Easter.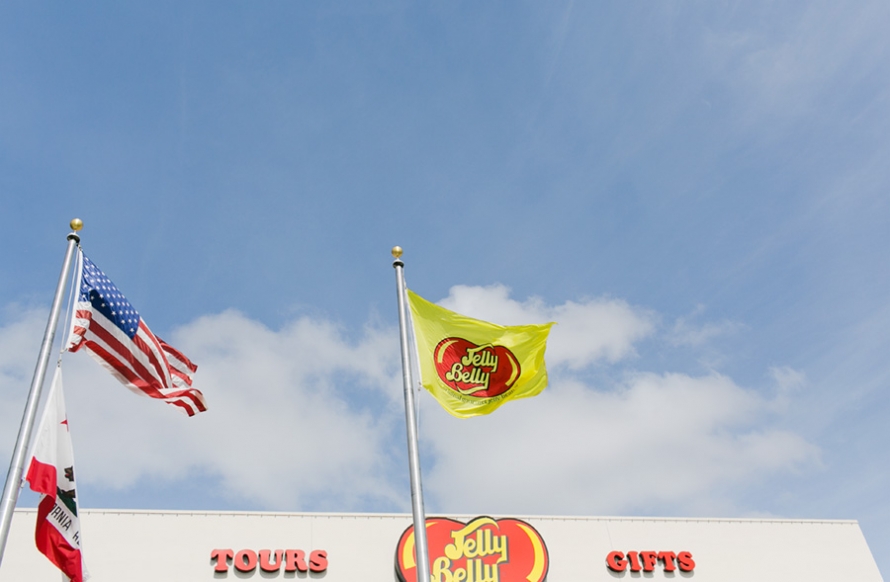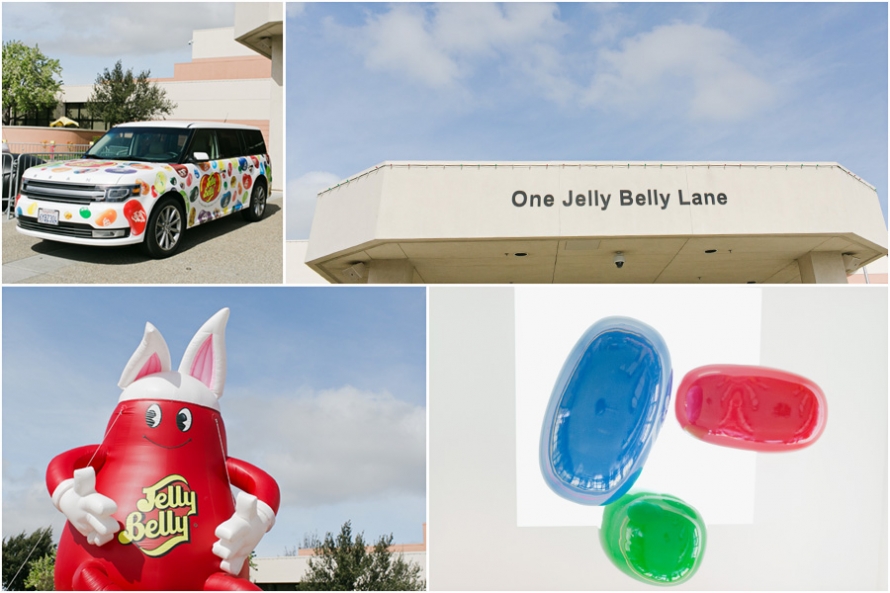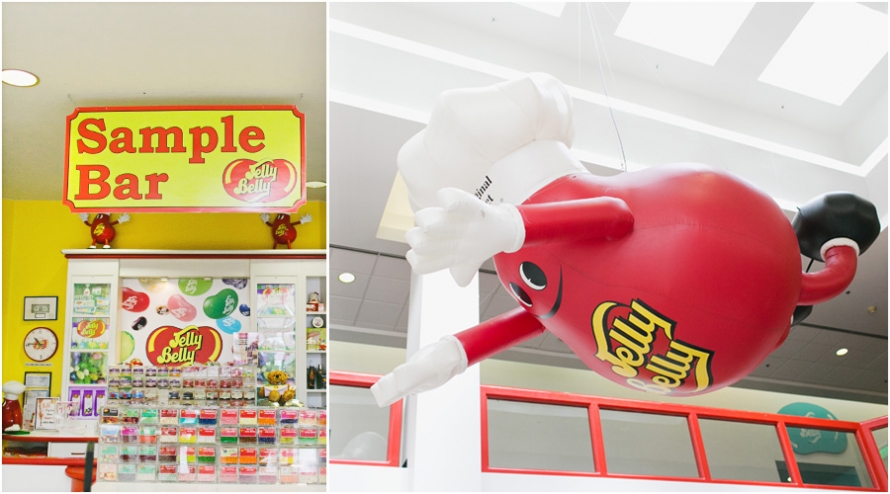 Just what B needs….a mirror to make her look shorter than she already is.

Here is a visual representation of the mom who lets her toddler crawl and roll around on a public floor and instead of reprimanding her, snaps a series of ridiculous evidence.

So what…she's happy and that's all that matters, right?!?

Or maybe she's not. Note to self. Next time take quarters.

Mario and his pit crew.


A little vanilla, blueberry heaven.

You can look but you can't touch!

Well helllooo there candy corn elevator! If it was edible it would almost be like Charlie's Chocolate Factory!


E meet E. A jelly bean version of course.


The tour didn't allow any photographing so these are post tour when they received the glorious bags of tooth decaying sugar.

Veruca Salt?


Snack time!

After every bean consumed, my wallet ached with the impending doom of budding cavities.

And the Pièce de résistance (yes I totally copied and pasted the spelling from Google)….BELLY FLOPS!
Until next time. Bon appetite!