Hetch Hetchy. What can I say about you that truly expresses how beautiful you are? If we are going to have to deal with a drought, what better way than to backpack a Yosemite gem snow free (for the most part) in February! My grandpa Ronnie Klarer actually worked on this dam years ago and it was the first time I've ever been to the area. It was a pretty cool experience to hike the dam that he poured blood, sweat, and tears into. Not to make him turn in his grave or anything but there's a massive movement to restore Hetch Hetchy to its original glorious valley state and stop the Bay Area's unnecessary hogging of its natural resources. This area was once protected as is the rest of Yosemite but somehow the powers that be ($$$, bureaucratic BS, and President Wilson) overrode this protection to build a dam inside a National Park. Highly controversial and completely oppositional to what National Parks are supposed to provide…protection of our nation's natural beauty. To learn more about "Restore Hetch Hetchy" please see this link HERE as it's an important movement and will blow your mind.
All politics aside, we backpacked this amazing part of Yosemite in the hopes of seeing what it had to offer far beyond the reservoir. Sometimes you hike somewhere and you are transported to such a peaceful and serene place that it almost feels like a dream. That's what Hetch Hetchy did for us, with the exception of our hours long bitter, nail biting, neverending games of Spades. Something about that *%&$($&$ game while hovered around a campfire makes me euphoric! Our final destination for our overnights was Rancheria Falls. We were hoping to stay a night in Tiltill Valley but the snow was too deep and slushy and we did not come prepared to snow camp. We did get in a lovely day trip to the valley which beckoned us to return when the snow melts. Due to the time of year, we were able to have fires which makes all the difference in the world while backpacking! I'll stop talking now and just show the pictures even though they don't do justice at all to the place. Here's hoping our children and our children's children look back at these pictures and say, "Wow, look at Hetch hetchy when it had a reservoir" as they hike through the recently restored lush Yosemite valley that was once artificially captured water.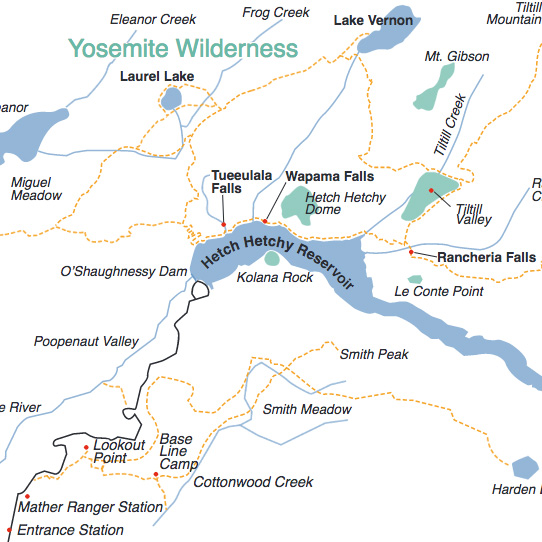 And the journey begins…through the tunnel!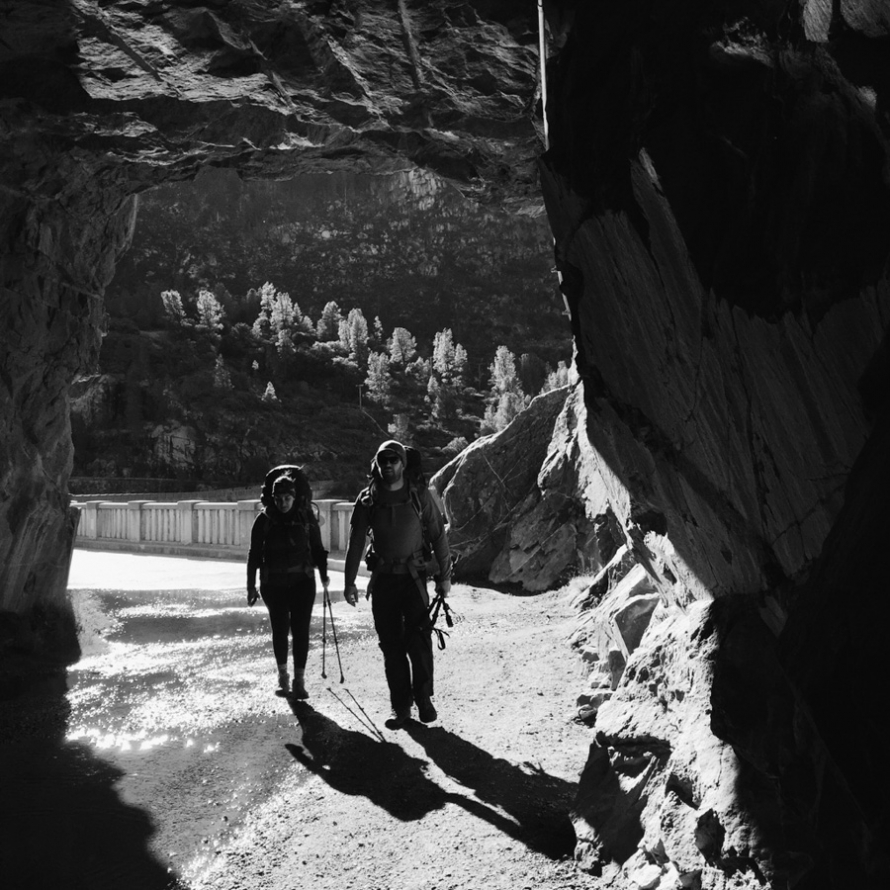 Coming upon the first waterfall…Tueeulala Falls. How amazing to hike this close to falls along the way!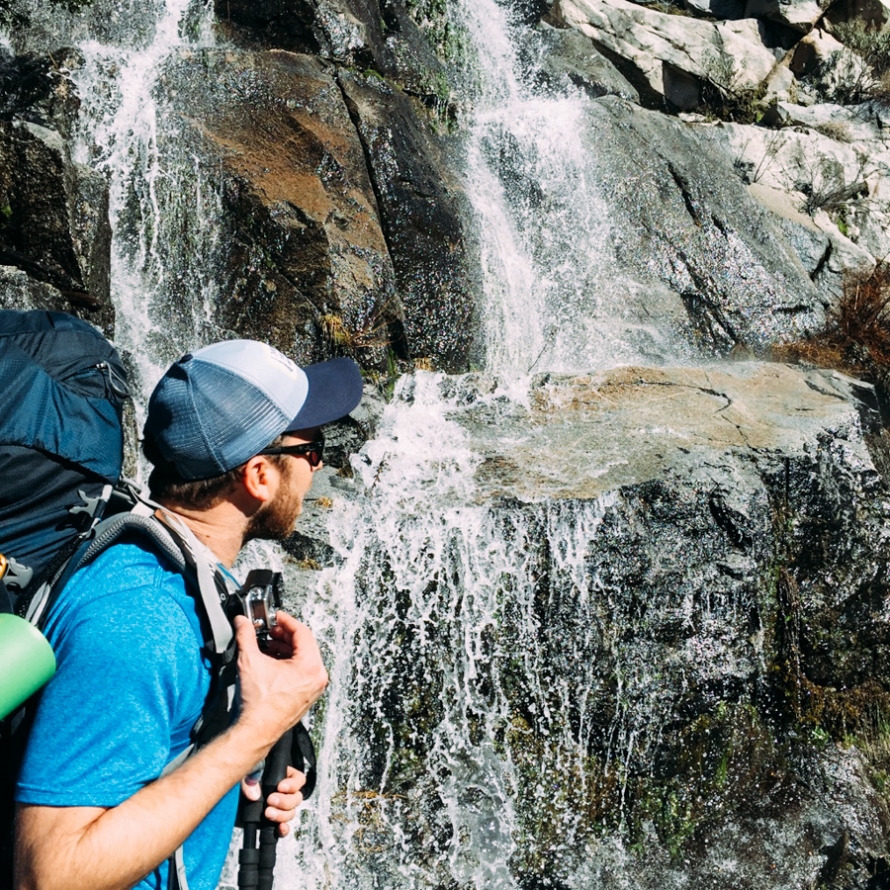 I would love to come back in a big snow year and see the difference in the falls. Trickles this year.

Four dorks and a waterfall.



I take a picture of you while you take a picture of me.


Can you even imagine what type of valley this would be??


Necessities. Especially the shit shovel.

A nice little water pumping spot at the base of Rancheria Falls



I love these weirdos.








I call this little collection of photos, "nerds pump water".

Is Jen a peacock?


I wish the following photos had sound! Even in a low snowpack year, Rancheria Falls was RUSHING and fantastic!


We are just trying to get some shots her bombers.







Good ol' wood collecting!

Spades and heartfelt tea bag messages.








Day hike from our base camp to Tiltill Valley. Just enough snow to make it interesting!



If you look really closely to the bottom left, there is a beautiful little iced over pond.




The bridge crossings were really neat! We read up a lot on many deaths that have happened here though when people tried to cross when the waterfalls were too powerful. RIP lost adventurers.



TRCs (treacherous river crossings)! It's our dumb little joke for when we cross super tiny screams or water pockets.