In our neverending journey to show the kids new places, sometimes we have to show ourselves new places too! Though we've visited many islands in Hawaii as a couple, we have never taken the kids OR visited the island of Kauai. Of course it appears we saved the best for last as this island easily ran away with the favorite place in the state of Hawaii award. It is an adventurer's paradise and also the perfect place to kick back and enjoy the pampering of a world class resort to cater to our every whim. The best of both world's for sure! We will be back as there is so much of the island yet to explore. So the kids have been begging us to take them to Hawaii and we pulled off the perfect trick by not telling them until we pulled up to the airport. Even with all the little pictures of airplanes on the departure signs, they were still clueless. Why is hiding giant surprises from your kids so exciting?
Tech nerdery:
Mostly iPhone6 with a Watershot case
Some Canon 5DM3 and 16-35L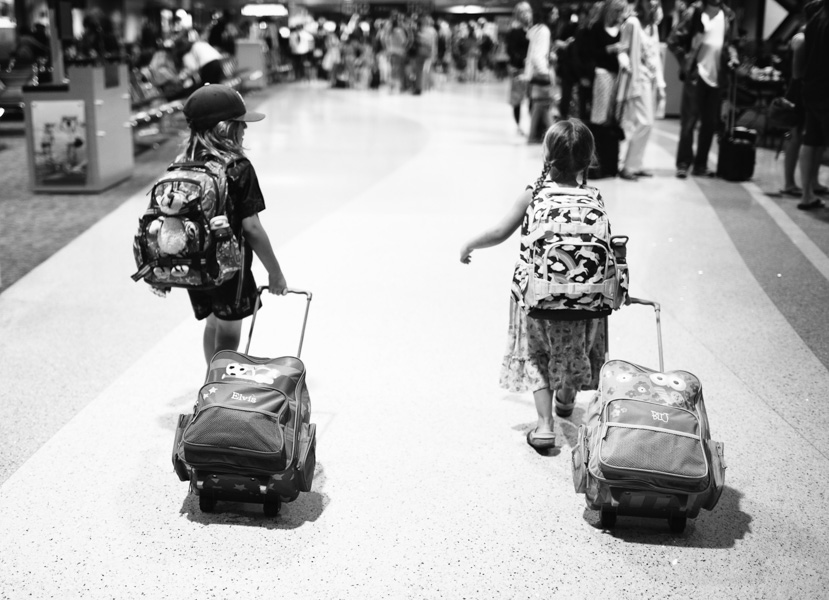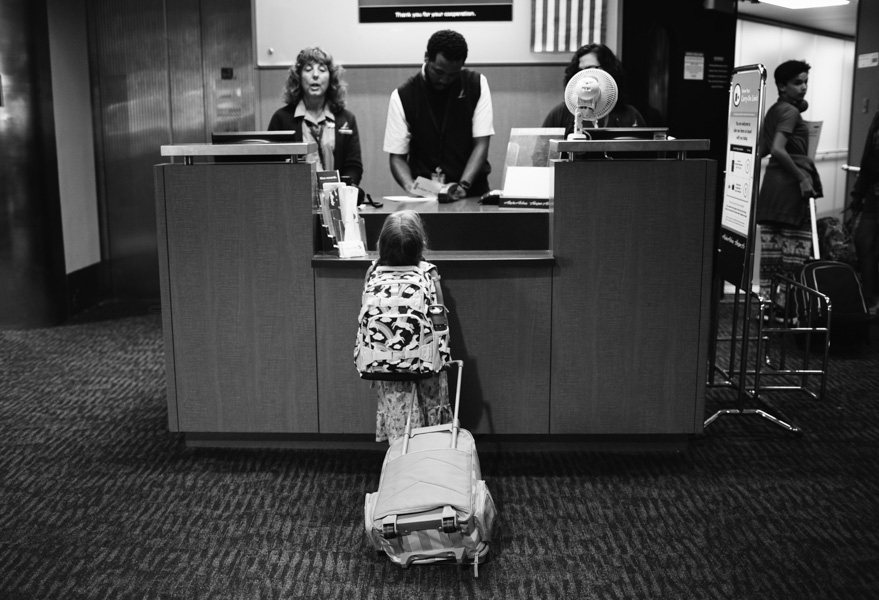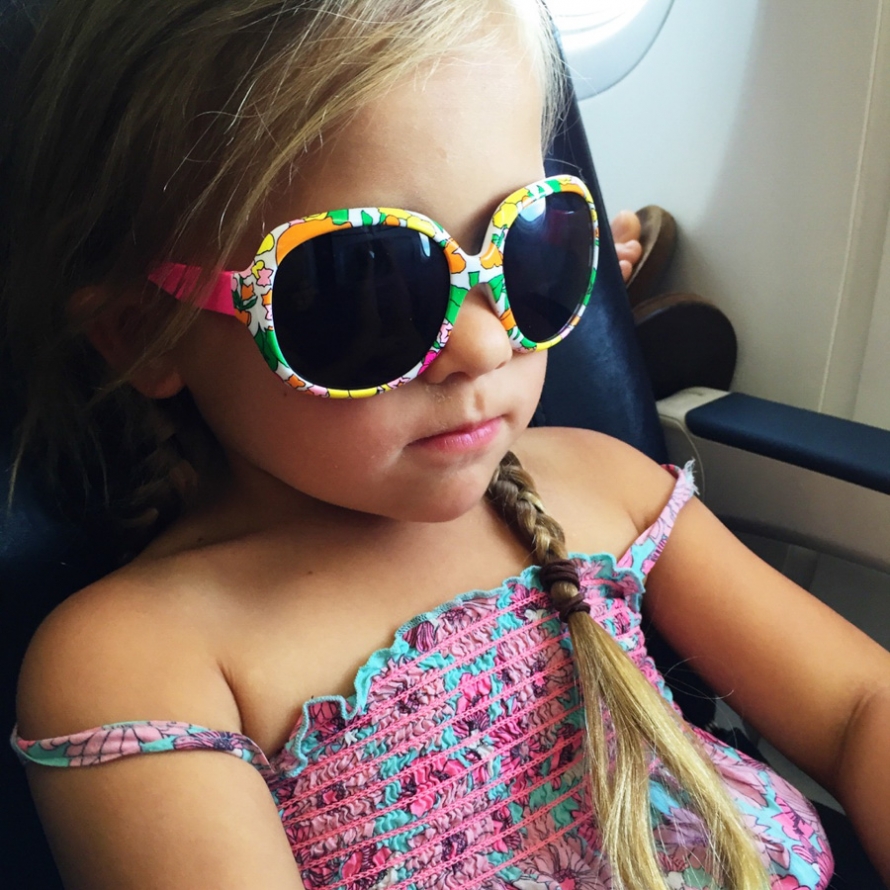 The excitement was just too much.

Eureka! We have arrived!

So these little turds talked us into paying like $300 extra with a "car with no top". You can see where this is going. About 10 minutes in the car like this and then it was played out and they wanted the top on for the remainder of the trip. Lesson learned.

We are sleep on the floor in a tent while not showering for 3 days types of people so splurging on a fancy hotel was a big deal to us! We booked the hotel Grand Hyatt through a Costco vacation package and it did not disappoint!


So I am not ashamed to admit that I literally ate poke every day…ok sometimes 2-3 times a day. It's just my thing. And look at that sauce and crunch onion topping.

It's a hard knock life.

What is it with waterslides and them never getting old even after your 2345th time down the shute? I'm thinking this face never gets old either.

Hotel birds.





If your snow cone isn't bigger than your head, you're doing it wrong.


Come on now…not Hawaiian vacation is complete without a luau. Or as I like to call it…pork fest. Mmmmm….I love pork.











Since it was the kids' first time snorkeling, we headed on over to Snorkel Bob's Kapaa who made our gear rental nothing but painless. No words can describe how epic it is to share your love of snorkeling with your kids. They may have actually peed a little when they saw the sea turtles but only the ocean will know the truth to that.
We got them used to their gear in a protected cove at Lydgate Beach before venturing out into more open waters.








Do NOT miss Anini Beach. It's at the northernmost end of the island and even prettier than the pictures. Warm, turquoise water brimming with sea life. Happy dance.







We really wanted to catch a sunset cruise while also testing the sea legs of the kids for future water related travel. If they threw up once, they owed us $10 from their savings accounts. Just kidding…sort of. Miraculously the waters were pretty rough but they were champs. Much love to the crew at Captain Andy's for their impeccable service and humor and for letting the kids "drive the boat".


The stunning beauty of the NaPali coast is breathtaking.





So we are all in the frame. But I don't know what everyone else is doing. I look pretty darn cute though.






One of the coolest adventures we did on the island was with Kayak Wailua.
This particular journey was a 2 mile kayak (each way) up the Wailua River where we parked our kayaks in some amazing brush and hiked through beautiful canyons and a tropical rain forest (hence the 2 feet deep mud) to Secret Falls a.k.a. Uluwehi Waterfalls. Kayaking is such a rad family sport!

Quit talkin' trash on my Crocs. They are bad ass.













Chillin' back at the 'tel. Pool service all day, every day. Dang, my wallet's empty. Nothing to do with the $16 pina coladas.



One of the best meals we've ever had. If you go, ask for Juan to be your server. He's a family friend and has been working there for like 30 years. No joke.





No trip to Kauai would have been complete without a trek on the Kalalau Trail. The kids were not at the age nor strength to command the whole trail but we did get in a few miles and a whole lot of pretty before literally, the heaviest rain downpour I've ever experienced, pummeled us. It's all good though…Kauai is as lush as it is because of such precip. I only wish I would have gotten a pic of us huddled under some massive leaves to some sort of protection.






Sweet mother of nature!



This trip was not without it's emotional moments of pouting. Although, how bad can it be when it's on a rock in the middle of a lazy river and you're holding a pina?


If I go missing, you can find me here thank you very much.

And the winner for best poke on the island is this little hut inside the Kukuiula Market. Make sure you eat at the one next to Da Crack. And since Da Crack sounds like such an appealing dining experience, eat there too…it's amazing as well.


One final thought…Be sure to visit the Koloa Fish Market for literally the most exciting and mouth watering poke bar ordering experience ever.
Goodbye most beautiful place on Earth..until next time.
In Love and Adventure,
The Clarks